Quartz - knowledge base, jewelry
Properties of quartz, physiological effects, zodiac signs and quartz jewelry.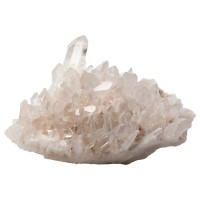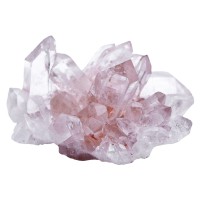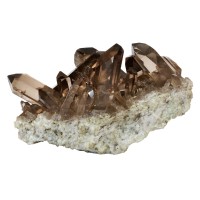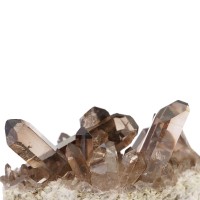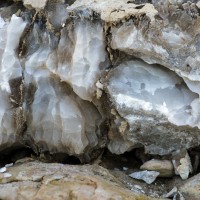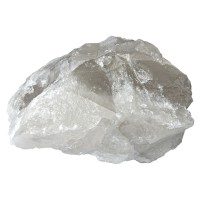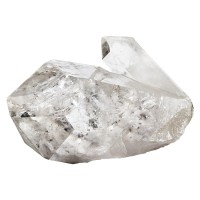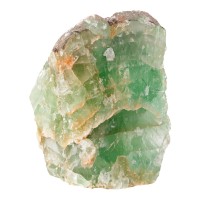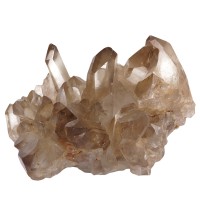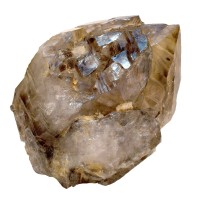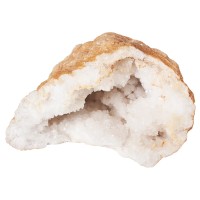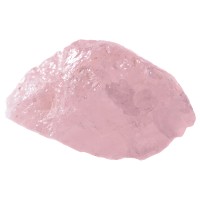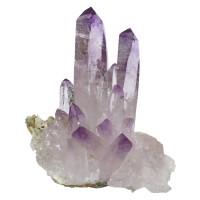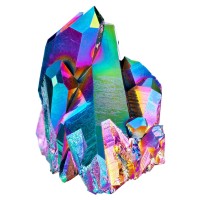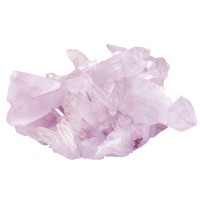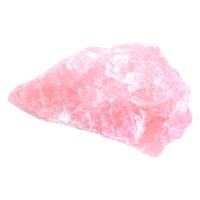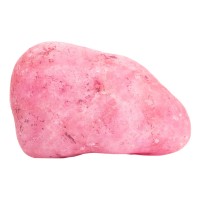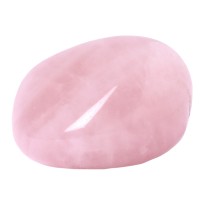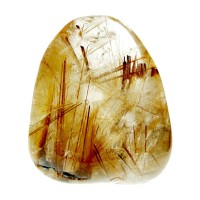 Quartz is a chemical compound consisting of one part silicon and two parts oxygen.
This is silicon dioxide. It is the most common mineral on Earth and one of the most useful natural materials because of its unique properties. It is found in abundance all over the world. It forms at all temperatures in igneous, metamorphic and sedimentary rocks. Its particular resilience makes it the dominant mineral of mountain tops and the primary constituent of rivers, beaches and desert sands. Smaller impurities such as lithium, sodium, potassium and titanium may be present, which can significantly affect e.g. the colour. Quartz has attracted human attention from the earliest times. Water-clear crystals were known to the ancient Greeks as 'crystalline', hence the name 'crystal' or more commonly 'rock crystal'. The name quartz is an old German word of uncertain origin, first used by Georgius Agricola in 1530.
Chemical and physical properties of quartz:
Formula: SiO2 silicon dioxide
Crystal system: trigonal, hexagonal
Category: quartz
Color: from plain through many colours to black
Streak: white
Transparency: transparent, opaque
Cleavage: no cleavage
Fracture: conchoidal
Mohs scale hardeness: 6,5 – 7,0
Specific gravity: 2,5 – 2,9 g/cm³
Major metaphysical healing properties attributed to quartz:
It heals throat complaints, improves blood circulation, strengthens the immune system, has a calming effect, calms fear, improves communication.
Zodiacs associated with quartz gemstones:
Quartz is the gemstone of the zodiac sign of Taurus, Libra and Capricorn.
Click here to read about the general characteristics of horoscopes!
---
A part of our quartz jewelry offer. Click on the images for more details!
For more jewelry please click here!
---
Uses of quartz
Quartz is of great economic importance. It is the base material for many different gemstones. Sandstone, which is mainly quartz, is an important building material. Large quantities of quartz sands (also known as silica sands) are used in the manufacture of glass and ceramics, as well as in foundry moulds for metal casting. Crushed quartz is used as an abrasive, silica sand is used in sandblasting, and sandstone is used whole to make various types of cladding. Silica glass (also known as fused silica) is used in optics to transmit ultraviolet light. It is used in watch movements and quartz fibres are used, for example, in highly sensitive balances.
The best-known types of quartz
Herkimer diamond: colourless, transparent.
Single crystal: colourless, transparent.
Amethyst: purple or violet, transparent.
Citrine: yellow to reddish orange or brown (Madera quartz), sometimes greenish yellow or transparent.
Ametrine: a mixture of amethyst and citrine, purple/violet to yellow or orange/brown, transparent.
Rose quartz: may show a pinkish, transparent diastereism.
Chalcedony: a fibrous, highly translucent cryptocrystalline quartz that occurs in many varieties.
Carnelian: reddish orange chalcedony, translucent.
Aventurine: with small inclusions that glitter with "aventur essence".
Agate: multicoloured, curved or concentric banded chalcedony, semi-translucent or translucent.
Onyx: multicoloured chalcedony with straight bands, semi-transparent or opaque.
Jasper: an opaque cryptocrystalline quartz, usually reddish-brown, but often occurring in other colours, opaque.
Milky quartz: white, translucent and may show opaque diastereism.
Smoky quartz: light to dark grey, sometimes with a brownish tinge, translucent or opaque.
Tiger's eye: fibrous gold, reddish brown or bluish chalcedony.
Rutile quartz: contains needle-like inclusions of rutile acularis. These inclusions usually appear golden but may also be silver, copper-red or black. They may occur randomly or in bundles, sometimes arranged in a star shape and sometimes so dense that the quartz mineral is almost opaque. The inclusions often detract from the value of a crystal, and rutile quartz is actually valued for the beauty of these inclusions.
Dumortierite quartz: contains large amounts of blue dumortierite crystals.
Major occurrence of quartz
Different types are found almost all over the world.
---