Ametrine - knowledge base, jewelry
Properties of amethrine, physiological effects, zodiac signs and amethrine jewelry.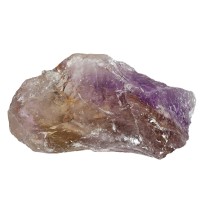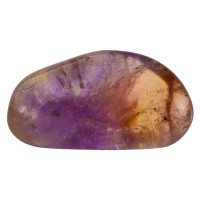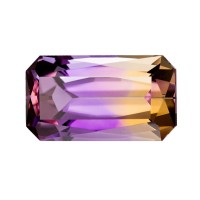 Amethrin is actually a variant of quartz, one part of which is amethyst and the other is citrine.
The crystal structure of amethrine is trigonal. Amethrin is a stone of creativity, calms the mind and has an emotional cleansing effect. Amethrin combines the energy of amethyst and citrine.
Chemical and physical properties of amethrine:
Formula: SiO2 silicon dioxide
Crystal system: trigonal
Category: quartz
Color: purple to yellow
Streak: white
Transparency: translucent, opaque
Cleavage: none
Fracture: ridge, conchoidal
Mohs scale hardeness: 7,0
Specific gravity: 2,6 – 2,7 g/cm³
Major metaphysical healing properties attributed to amethrine:
It has a detoxifying effect, regulates intestinal function, improves cell regeneration, treats stomach and bile disorders, cleanses the blood, strengthens the nervous system, supports the autonomic nervous system, promotes oxygen delivery, treats chronic fatigue, treats depression, relieves stress.
Properties of amethrine
The color effect of amethrine under natural light is most beautiful. Many times, due to the effects of prolonged sunlight, the original color of some amethrins fades, which can be restored to their original state by radiation treatment.
Occurence of amethrine
It is found in the Ural Mountains in Brazil, Russia, and is even found in places where amethyst gemstones are mined.
---