Magnetite - knowledge base, jewelry
Properties of Magnetite, physiological effects, zodiac signs and Magnetite jewelry.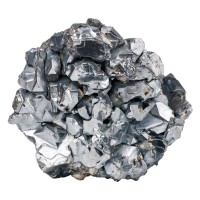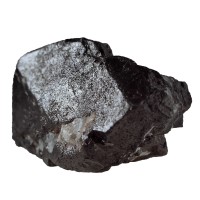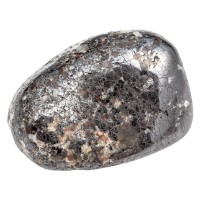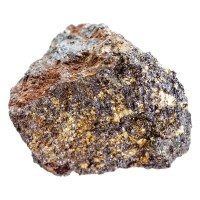 Magnetite is actually a very common iron oxide mineral.
Found in igneous, metamorphic and sedimentary rocks. Magnetite is the most commonly mined iron ore and the mineral with the highest iron content. Magnetite is easy to identify because it is one of the few minerals that are attracted to magnets. It is the most strongly magnetic mineral found in nature. It is usually found in the form of isometric crystals. Some specimens are not only magnetically attracted, but are also inherently magnetic and can attract small pieces of iron and other magnetic objects.
Chemical and physical properties of Magnetite:
Formula: Fe2+Fe3+2O4
Crystal system: cubic
Category: oxide minerals, spinel group
Color: iron black
Streak: black
Transparency: opaque
Cleavage: none
Fracture: conchoidal
Mohs scale hardeness: 5,0 – 6,0
Specific gravity: 4,9 – 5,4 g/cm³
Major metaphysical healing properties attributed to magnetite:
Beneficial for spine problems, ligaments, joint problems, fractures, rheumatism, stimulates cell formation, cancer, regulates hormone balance, stimulates pituitary gland function, anti-inflammatory, antispasmodic.
Zodiacs associated with magnetite gemstones:
Magnetite is the gemstone of the zodiac sign of Capricorn.
Click here to read about the general characteristics of horoscopes!
---
A part of our magnetite jewelry offer. Click on the images for more details!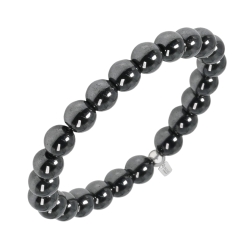 For more jewelry please click here!
---
Use of magnetite
It has a wide range of industrial and medical uses, for example, it can be used for water purification. In addition to these, the nicer pieces are also made into beads, which can be used to make showy jewellery. The positive effects of magnets on the human body are not negligible.
The main occurrence of magnetite
Sweden, Russia, United States, South Africa, Bolivia, Australia.
---