Labradorite - knowledge base, jewelry
Properties of Labradorite physiological effects, zodiac signs and Labradorite jewelry.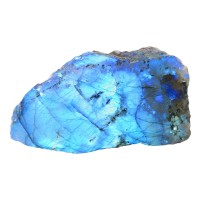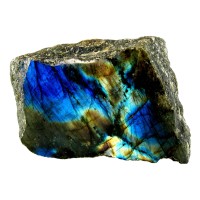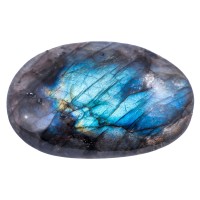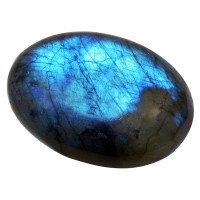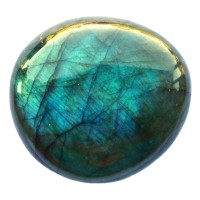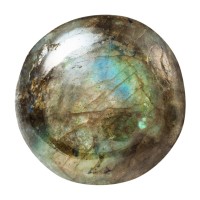 Labradorite gemstones are plagioclase type minerals.
Plagioclase minerals are feldspars composed of albite and antarite in varying proportions. Gem-quality labradorites are in the 50-70% antorite category, with 50-70% calcium and 30-50% sodium. Labradorite is known for its unique brilliance, known as labradorescence, which is created by the lamellar twinning inside the crystal. The extra colours seen in labradorite are caused by light refraction through the layers at different speeds. The rarest type of labradorite, called spectrolite, shows a richer, fuller range of colours than other types of labradorite.
Chemical and physical properties of Labradorite:
Formula: Na(AlSi3O8)Ca(Al2Si2O8)
Crystal system: triclinic
Category: tectosilicate
Color: grey to blue, green and blue with mica, yellow, colourless
Streak: white
Transparency: translucent- transparent
Cleavage: perfect, less perfect
Fracture: uneven, conchoidal
Mohs scale hardeness: 6,0 – 6,5
Specific gravity: 2,69 – 2,70 g/cm³
Major metaphysical healing properties attributed to labradorite:
It reduces blood pressure, regulates the hormonal balance, relieves menstrual cramps, is beneficial for the lungs and eyes, stimulates the metabolism, is good for rheumatic complaints, stimulates brain functions, develops creativity, intuition and relieves tension.
Zodiacs associated with labradorite gemstones:
Labradorite is the gemstone of the zodiac sign of Aquarius.
Click here to read about the general characteristics of horoscopes!
---
A part of our labradorite jewelry offer. Click on the images for more details!
For more jewelry please click here!
---
The history of labradorite
Labradorite is named after the place where it is found. It is found in Labrador, a Canadian province, on Paul Island. Labradorite was once called 'flint' by the aborigines and was ground into powder and used as a cure. It was first introduced to the European market in the late 18th century.
The use of labradorite
Since its discovery, labradorite has been a highly sought-after stone for use in jewellery. In addition to the jewellery industry, labradorite is also used in glass, road building and ceramics.
The occurrence of the labradorite
Canada, Mexico, Russia and Finland.
---