Aquamarine - knowledge base, jewelry
Properties of aquamarine, physiological effects, zodiac signs and aquamarine jewelry.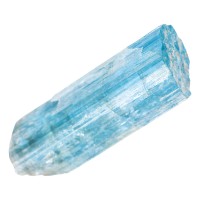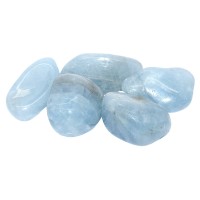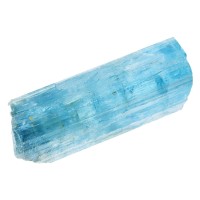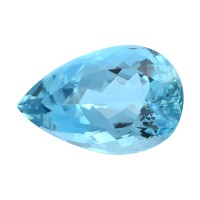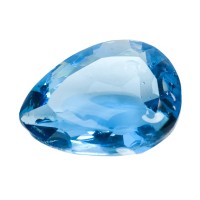 Aquamarine belongs to the beryl family.
It ranges from pale blue to pale greenish blue and is used as a gemstone. It is named after the Latin words aqua (= water) and mare (= sea) and refers to the color of seawater. It usually has no inclusions and has a perfect glow. The more intense the color, the more valuable the stone.
They often change the color intensity by artificial intervention (heat treatment at about 400-450 ° C). It is said to give gemstone grinding artists innovative ideas in terms of shapes. The wide range of shades of aquamarines can also be distinguished by unique fancy names such as: "Santa Maria"; Santa Maria Africana; "Espirito Santo" (Holy Spirit)
Chemical and physical properties of aquamarine:
Formula: Be3Al2SiO6 beryllium aluminium silicate
Category: beryll
Color: light blue, dark blue, green
Streak: white
Transparency: translucent
Cleavage: indistinct
Fracture: uneven,ridge, conchoidal
Mohs scale hardeness: 7,5 – 8,0
Specific gravity: 2,68 – 2,74 g/cm³
Major metaphysical healing properties attributed to aquamarine:
The water element stone, balances the soul and sacred chakras, supports the immune system, follows the throat chakra, helps with openness, good communication, thyroid disease, has a good effect on depression, stimulates metabolism.
Zodiacs associated with aquamarine gemstones:
Aquamarine is the gemstone of the zodiac sign of Aquarius, Pisces, Taurus, Libra and Scorpio.
Click here to read about the general characteristics of horoscopes!
---
A part of our aquamarine jewelry offer. Click on the images for more details!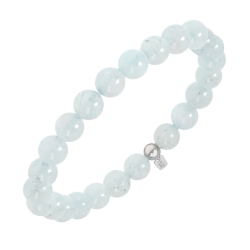 For more jewelry please click here!
---
Grinding of aquamarine:
Aquamarine is colorful and fragile, so it requires octagonal stepping. This method is necessary because it highlights the luster and protects it from unwanted fractures.
Formation of aquamarine:
It is possible to form in pegmatite rocks if the igneous solution contains a sufficient amount of belium.
The mystical properties of aquamarine:
According to a legend, it comes from the crates of mermaids guarded on the seabed, which is why it has become a lucky stone for sailors and seafarers. It was used in the 17th century to define the future. According to an old legend, he who had an aquamarine kept his youth and happiness forever.
Use of aquamarine:
Shining in the eternal color of the sky, the clear and translucent aquamarine gemstone is frequently used in state-of-the-art jewelry models with elegant and stylish grinding shapes to make it look even more attractive. Aquamarine gemstone is also used in medicin.
Occurence of aquamarine:
Brazil, India, Nigeria, Madagascar, Mozambique, Afghanistan and Pakistan.
---