Aventurine - knowledge base, jewelry
Properties of aventurine, physiological effects, zodiac signs and aventurine jewelry.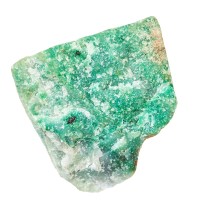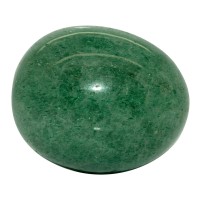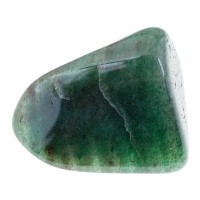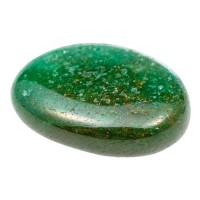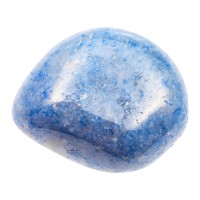 Aventurine is a type of quartz.
It has most of the properties of the dominant ingredient. The presence of inclusions changes some of its other properties. Abundant inclusions will weaken the material and lower their hardness. Many of the common aventurine inclusions have a higher specific gravity than quartz. If there is a lot of it, inclusions like hematite, ilmenite and goethite can increase the specific gravity of aventurine, which is higher than quartz.
Chemical and physical properties of aventurine:
Formula: SiO2 silicon dioxide
Crystal system: trigonal
Category: quartz
Color: green, orange, yellow, red, rose, purple, white, brown and blue
Streak: colourless
Transparency: transparent- opaque
Cleavage: none
Fracture: conchoidal
Mohs scale hardeness: 6,5 – 7,0
Specific gravity: 2,6 – 2,7 g/cm³
Major metaphysical healing properties attributed to aventurine:
It reduces heart complaints and nervous system problems, stimulates fat metabolism, prevents infarction, is also suitable for relieving skin complaints, can be used to treat allergies, rashes, eczema, intestinal problems, a highly sedative mineral, and sleep disorders.
Zodiacs associated with aventurine gemstones:
Aventurine is the gemstone of the zodiac sign of Aquarius, Taurus, Cancer and Libra.
Click here to read about the general characteristics of horoscopes!
---
A part of our aventurine jewelry offer. Click on the images for more details!
For more jewelry please click here!
---
Use of aventurine
Precious stones, small sculptures, objects of use, ornamental stones. Green aventurine is a common substance from which beads and cabochons are made. They are used to make earrings, pendants, rings and other jewelry. Other colors of aventurine are also used for similar purposes, but these are much less common in good quality.
Occurence of aventurine
India, Brazil, Russia, Spain, Austria, Tanzania.
---