Peridot - knowledge base, jewelry
Properties of peridot, physiological effects, zodiac signs and peridot jewelry.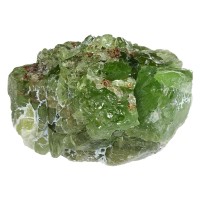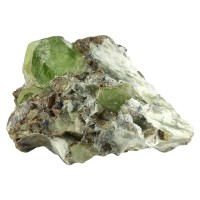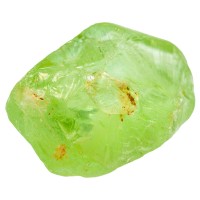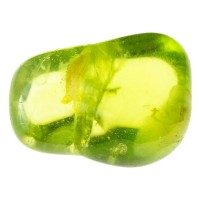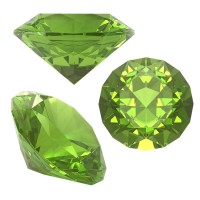 Peridot is a gem- quality version of olivine.
Peridot is mostly an oil-green colored gemstone, about the iron. Due to its strong birefringence, when viewed from the front, the back sheet is double visible. Very well quality stones is very rare. The peridot was brought to Europe by the Crusaders. At the time, it was mostly used for religious purposes. Peridot became a very popular stone in the Baroque era.
Chemical and physical properties of peridot:
Formula: (Mg, Fe)2SiO4 Magnesium-iron-silicate
Category: silicate mineral variety
Color: yellow, to yellow-green, olive-green, to brownish, sometimes a lime-green
Streak: white
Transparency: transparent
Cleavage: not good
Fracture: ridge, conchoidal
Mohs scale hardeness: 6,5 – 7,0
Specific gravity: 3,28 – 3,48 g/cm³
Major metaphysical healing properties attributed to peridot:
For skin problems, acne, eczema, psoriasis, herpes, tightens tissues, rheumatic diseases, gout, epilepsy, helps white blood cell formation, aids digestion, relieves constipation, bloating, inflammation of the intestines, reduces inflammation.
Zodiacs associated with peridot gemstones:
Peridot is the gemstone of the zodiac sign of Libra, Leo and Virgo.
Click here to read about the general characteristics of horoscopes!
Use of peridot
It's grinding forms are usually drop-shaped, stepped, paneled, mixed, and cabochon, but sometimes brilliant. The largest polished peridot is kept at 310 carats in Washington, DC, USA. Peridot gemstone is adorned with silver jewelry.
Occurrence of peridot
Egypt, China, Burma, Hawaii, Australia, South Africa, Norway, Brazil, Sri Lanka, Tanzania, Mexico, Pakistan.
---