Moonstone - knowledge base, jewelry
Properties of moonstone, physiological effects, zodiac signs and moonstone jewelry.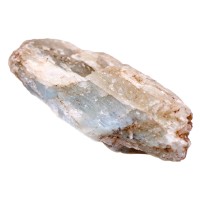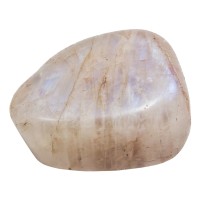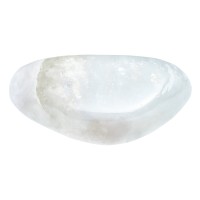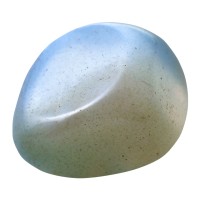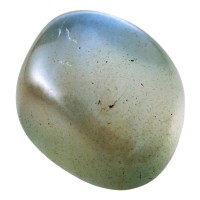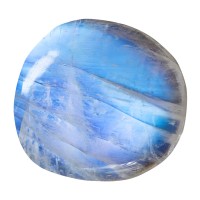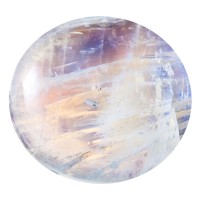 The moonstone is a light-playing version of the orthoclast.
It got its name from its bluish-white play of light resembling the moon. This is due to the fact that light is reflected differently from the alternating layers of albite and orthoclased feldspar inside. It is glassy and pressure sensitive. Moonstone crystallizes in a triclinic system. There are also moonstone cat eyes.
Chemical and physical properties of moonstone:
Formula: KAl(Si3O8) Potassium - Aluminium - Silicate
Crystal system: monoclinic
Category: orthoclase
Color: colourless, yellow, with a pale sheen
Streak: white
Transparency: opaque transparent
Cleavage: perfect
Fracture: uneven, conchoidal
Mohs scale hardeness: 2,56 – 2,59
Specific gravity: 6,0 – 6,5 g/cm³
Major metaphysical healing properties attributed to moonstone:
Depression, help with menopause, sedative, stomach problems, wound healing, lymphatic circulation, hormone balance, menstrual complaints, skin, pineal gland, fertility.
Zodiacs associated with moonstone gemstones:
Moonstone is the gemstone of the zodiac sign of Capricorn, Pisces, Cancer and Virgo.
Click here to read about the general characteristics of horoscopes!
---
A part of our moonstone jewelry offer. Click on the images for more details!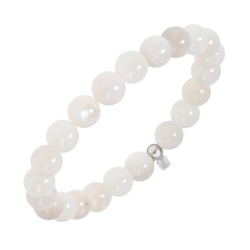 For more jewelry please click here!
---
Use of moonstone
Moonstone has long been used to make jewelry. Moonstone is a decorative gemstone adorned with round gemstones combined with precious stones. Grinding forms of moonstone: pillow shape, cabochon and cameo carving.
Occurrence of moonstone
Burma, Sri Lanka, India, Madagascar, Brazil, Mexico
---