Lapis lazuli - knowledge base, jewelry
Properties of Lapis lazuli, physiological effects, zodiac signs and Lapis lazuli jewelry.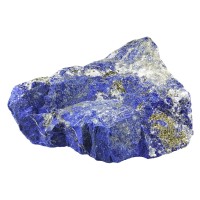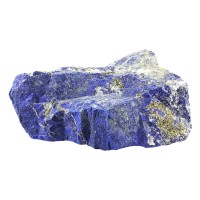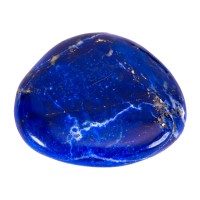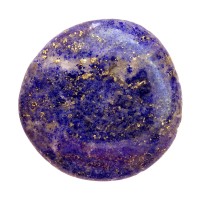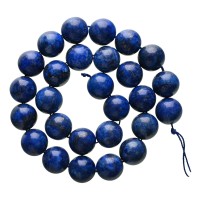 Lapis lazuli is an ancient rock that is a combination of several minerals.
The three best known minerals containing lapis are lazurite, pyrite and calcite. Laurite is responsible for the gemstone's precious deep blue colour. The rock may contain smaller amounts of amphibole, feldspar, diopside or mica.
Lazuli means the name of an area where the gemstone is found, but it is so identified with blue that the colour itself is named after the gemstone. Lazuli is the English origin of azure blue, which means the ideal blue colour.
The more blue and the darker the blue, the higher the value of the gemstone. This mineral blend achieves the beautiful blue colour with a minimum of 25% lazuli content.
Chemical and physical properties of lapis lazuli:
Formula: (Na,Ca)8(SO4,Cl,S)2(AlSiO4)6
Crystal system: cubic
Category: silicate
Color: darkblue, purple
Streak: blue
Transparency: translucent, opaque
Cleavage: good
Fracture: uneven
Mohs scale hardeness: 5,0 – 6,0
Specific gravity: 2,38 – 2,41 g/cm³
Major metaphysical healing properties attributed to lapis lazuli:
It strengthens the immune system, has a beneficial effect on the thyroid, throat, lowers blood pressure, balances the glands, energizes, relieves stress, eliminates depression.
Zodiacs associated with lapis lazuli gemstones:
Lapis lazuli is the gemstone of the zodiac sign of Capricorn.
Click here to read about the general characteristics of horoscopes!
---
A part of our lapis lazuli jewelry offer. Click on the images for more details!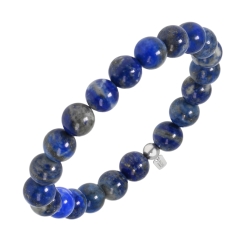 For more jewelry please click here!
---
Use of lapis lazuli
As a gemstone it is mainly used in jewellery and ornaments.
Occurrence of the lapis lazuli
It is found in many places around the world, but the best quality lapis lazuli is mined in the mountains of Afghanistan. Other locations include Chile, Lake Baikal - Russia, Colorado - USA, Angola, Canada and Pakistan.
---