Sodalite - knowledge base, jewelry
Properties of sodalite, physiological effects, zodiac signs and sodalite jewelry.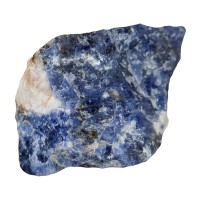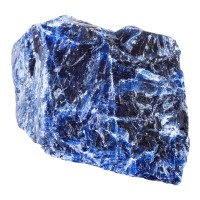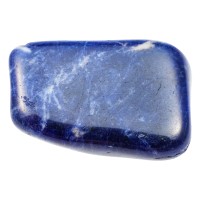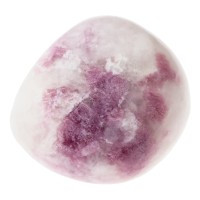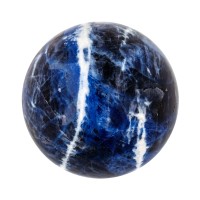 Sodalite is a royal blue tectosilicate mineral. It is most often used as a decorative element in jewelry making. The crude sodalite mineral is usually opaque, but the polished crystals are transparent or translucent. First discovered by Europeans in 1811 in Greenland. It has only been used as a decorative element since 1981, when more beautiful specimens were found in Canada, Ontario. The sodalite is a light and hard miner, but it's broken easily. It got its name from the content of sodium.
Chemical and physical properties of sodalite:
Formula: Na8(Al6Si6O24)Cl2
Crystal system: cubic
Category: feldspar
Color: blue, green, yellow, purple
Streak: colourless
Transparency: transparent- translucent
Cleavage: poor
Fracture: conchoidal- uneven
Mohs scale hardeness: 5,5 – 6,0
Specific gravity: 2,27 – 2,33 g/cm³
Major metaphysical healing properties attributed to sodalite:
Antihypertensive, improves vision, eye inflammation, blood sugar treatment, thyroid, lymphatic system, pancreas, immune system booster, throat diseases, fat metabolism, increase self-esteem, peace of mind, courage.
Zodiacs associated with sodalite gemstones:
Sodalite is the gemstone of the zodiac sign of Aries, Leo, Virgo, Sagittarius, Capricorn and Pisces.
Click here to read about the general characteristics of horoscopes!
---
A part of our sodalite jewelry offer. Click on the images for more details!
For more jewelry please click here!
---
Use of sodalite
It is used as a gemstone for jewelry. Usually the so-called cabochon (spherical surface) grinding is used and most of the time they are made into beads. The lower quality ones are also used for decoration.
Occurrence of sodalite
USA, Canada, Romania, Burma, Bolivia, Portugal, Russia, Greenland, Namibia, in Vesuvius, Italy.
---