Euclase - knowledge base, jewelry
Properties of euclase physiological effects, zodiac signs and euclase jewelry.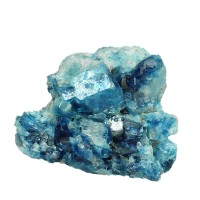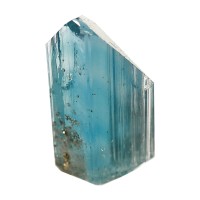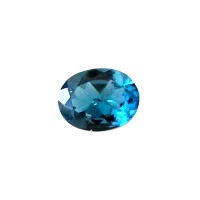 Euclase is a very rare jewel.
Its name comes from a Greek word meaning well-splitting, which was given to it because of its fissile properties. Euclase belongs to the group of layered silicates. Good fission is caused by its prismatic crystals.
However, it is difficult to sand. Stepwise grinding is usually used. It has bright glass light. The most beautiful are the pale aquamarine versions. Colorless euclase can be painted blue by irradiation. euclase is easily confused with aquamarine, sapphire or noble beryl.
Chemical and physical properties of euclase:
Formula: BeAl (OHSiO4) beryllium-aluminium-silicate
Crystal system: monoclinic
Category: nesosilicate
Color: colourless, light to dark blue, sea green
Streak: white
Transparency: transparent
Cleavage: perfect
Fracture: conchoidal, ridge
Mohs scale hardeness: 7,5
Specific gravity: 3,1 g/cm³
Major metaphysical healing properties attributed to euclase:
It has an analgesic effect, is suitable for the treatment of vasoconstriction, for the treatment of heart complaints, it increases happiness and awakens creativity.
Occurence of euclase
Tanzania, Brazil, Russia, Zimbabwe, Zaire, Kenya, India, USA.
---