Heliotrope - knowledge base, jewelry
Properties of heliotrope, physiological effects, zodiac signs and heliotrope jewelry.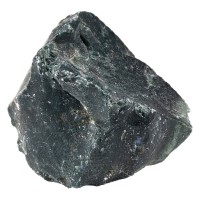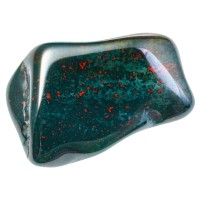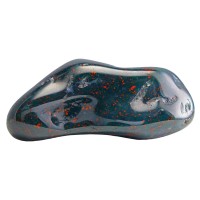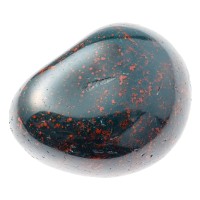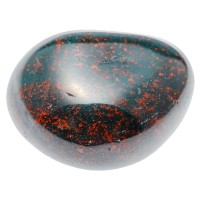 The heliotrope, also known as blood jasper, is a version of chalcedony mixed with red dots on a dark green background.
The heliotrope belongs to the group of chalcedones. Its base color is dark green and its iron oxide is red-stained. These red spots resemble blood, hence the name bloodstone in some countries. Of course, this should not be confused with the bloodstone of the Hungarian name, which is another name for hematite. Some types of heliotropic stones fade when exposed to sunlight. Otherwise, it resembles chrysopras in many ways.
Chemical and physical properties of heliotrope:
Formula: SiO2 silicon dioxide
Crystal system: trigonal
Category: quartz
Color: dark green with red dots
Streak: white
Transparency: opaque
Cleavage: none
Fracture: uneven
Mohs scale hardeness: 6,5 – 7,0
Specific gravity: 2,58 – 2,64 g/cm³
Major metaphysical healing properties attributed to heliotrope:
Immune protection, lymphatic system support, helps with vitamin intake, treatment of varicose veins, bleeding disorders, detoxification, bile problems, treatment of hemorrhoids, kidney cleansing, treatment of cataracts, flu, treatment of inflammation complaints, helps to distance oneself from mental strain.
Zodiacs associated with heliotrope gemstones:
Heliotrope is the gemstone of the zodiac sign of Pisces and Aries.
Click here to read about the general characteristics of horoscopes!
---
A part of our heliotrope jewelry offer. Click on the images for more details!
For more jewelry please click here!
---
Use of heliotrope
It is often used for slab grinding as a ring stone as well as for making applied arts objects.
Mystical properties of heliotrope
Already in ancient times, amulets and talismans were made of heliotropic stones. It was rumored that the wearer had become invisible.
Occurence of heliotrope
Brazil, India, Australia, United States.
---