Moldavite - knowledge base, jewelry
Properties of moldavite, physiological effects, zodiac signs and moldavite jewelry.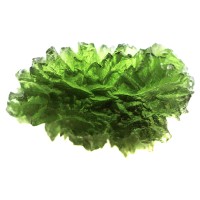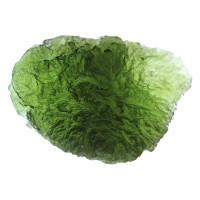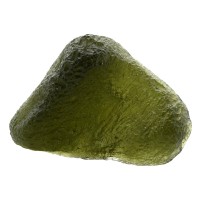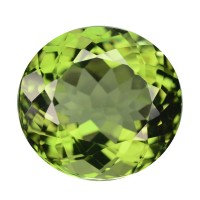 Moldavite takes its name from the river Moldva in the Czech Republic, where it is found.
It belongs to the group of tektites. They are formed by meteorite impacts (the meteorite probably melts the surrounding rocks on impact, and when it cools down in flight it takes on a strange shape). Moldavite has an uneven surface with a glassy sheen. They are usually translucent and come in a variety of colours. They usually contain characteristic round or elongated bubbles or vortex-shaped inclusions. Moldavite crystals are rarely heavier than 20 g, with the heaviest moldavite crystal found so far being 265.5 g.
Chemical and physical properties of moldavite:
Formula: SiO2(+Al2O3) silicon dioxide
Crystal system: amorf
Color: from light green to brownish green
Streak: white
Transparency: transparent - opaque
Cleavage: none
Fracture: conchoidal
Mohs scale hardeness: 5,5
Specific gravity: 2,32 – 2,38 g/cm³
Major metaphysical healing properties attributed to moldavite:
Improves respiratory function, protects against influenza infections, improves anaemia, stimulates the body's healing powers.
Occurrence of moldavite
Moldva River, but similar occurrences are also found in Thailand.
---