Bronzite - knowledge base, jewelry
Properties of bronzite, physiological effects, zodiac signs and bronzite jewelry.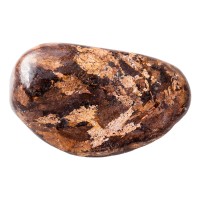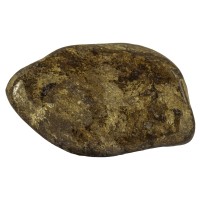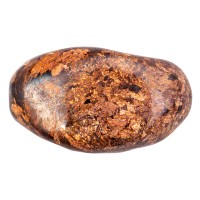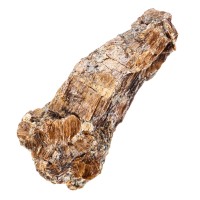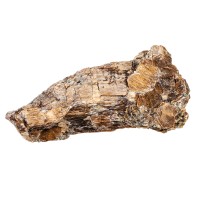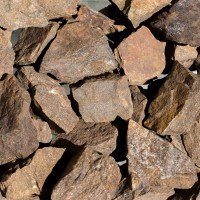 Bronzite is actually a magnesium silicate in which some of the magnesium is replaced by iron. If the iron content is below 12%, enstatite magnesium silicate, if it has a higher iron content, is more likely to belong to the hyperstenes. The different higher iron-containing varieties in their cracks and on cleavage it separates into a fine oxide and hydroxide layer.
Bronzite is named for a color very similar to bronze. Bronzite is a very beautiful, shiny stone that can display brilliant gold spots.
Chemical and physical properties of bronzite:
Formula: (Mg,Fe2+)2[SiO3]2
Crystal system: orthorhombic
Category: pyroxenite
Color: greenish brown to black
Streak: from grey to white
Transparency: translucent- opaque
Cleavage: good
Fracture: irregular- uneven
Mohs scale hardeness: 5,5
Specific gravity: 3,3 – 3,9 g/cm³
Major metaphysical healing properties attributed to bronzite:
Strengthens nerves, antispasmodic, analgesic, good for muscle cramps, stress reliever, soothes tempers.
Zodiacs associated with bronzite gemstones:
Bronzite is the gemstone of the zodiac sign of Leo.
Click here to read about the general characteristics of horoscopes!
---
A part of our bronzite jewelry offer. Click on the images for more details!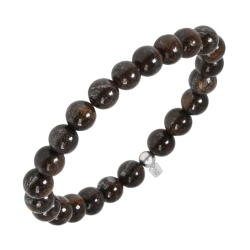 For more jewelry please click here!
---
Formation of bronzite
Like enstatite, bronzite is a component of many mafic and ultra- magmatic igneous rocks. Examples are the wanted, gabbro and especially the peridot and the serpentinites derived from them.
Curiosity
It often has a distinct fibrous structure, as a result of which its luster bears a great resemblance to that of a cat's eye.
Use of bronzite
Bronze is sometimes cut and polished as a gemstone, usually in a convex form, but hyperstenes are used more for this purpose.
Occurence of bronzite
It is found in many places in the world, but the largest deposits are in Brazil, Madagascar, the Czech Republic, Austria, Norway, Finland and the USA.
---