Stainless Steel
316L stainless steel - surgical, medical steel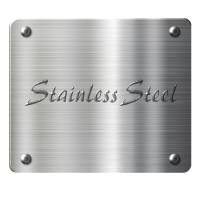 A special type of steel which, through the addition of other elements (chromium, manganese, nickel, etc.), has properties that surpass those of ordinary steel in some respects (strength, hardness, fire resistance, electrical, magnetic properties, etc.).
The most important stainless steels are nickel, chromium, manganese, tungsten, vanadium, silicon, cobalt and aluminium steels. The so-called 300 series of stainless steels are chromium-nickel alloys. Within these, the proportion of alloying elements determines the final properties and applications of the steel.
304 stainless steel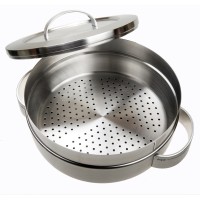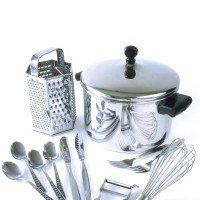 The most common grade; the classic 18/8 stainless steel. Also known as "A2" according to the International Organization for Standardization ISO 3506.
Use of 304 stainless steel:
Food industry, beverages, cosmetics packaging
316 stainless steel
The second most common class (after 304). Usually used for food applications. Similar in composition to 304, but the addition of molybdenum alloy makes it even more resistant to corrosion. Also known as "marine grade" stainless steel because of its increased resistance to chloride corrosion. Also called "A4" according to ISO 3506 of the International Organization for Standardization.
Other uses:
Space technology
316L stainless steel
Allergen-free version of stainless steels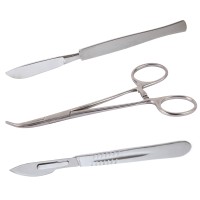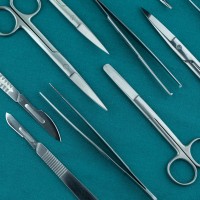 Almost the same as 316 stainless steel, but with a slightly lower carbon content, which makes it more resistant to acids and rust. This is an even more sophisticated type of stainless steel, called surgical or medical stainless steel, which is also used as an implant in surgery.
This is made possible by its inherent properties that, due to the composition of its alloying elements, nickel - which is very important in making steel rustproof, but which would be an allergenic metal on the other hand - is completely bound and does not allow any nickel salts to be released from the material (or only a minimal amount that does not cause any allergic reaction in the human body).
The official name for 316L stainless steel, which is commonly used as Stainless Steel or Inox for short. This can be misleading, however, as it is only the name of the simpler, non-alloyed version. Most stainless steel watches and jewellery are made from this type of steel. Rolex is an exception as they use type 904L. 18/10 stainless steel also meets this requirement.
Other uses:
Pharmaceutical industry, medicine, semiconductors, jewellery, watches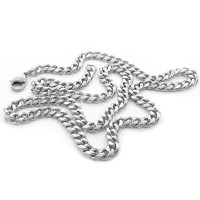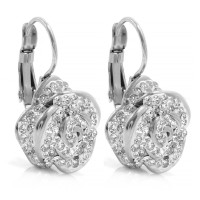 Type
Class
Chemical components %
Carbon
Chromium
Nickel
Manganese
Phosphorus
Sulphur
Molybdenum
Silicon
304
1.4301
≤0.07
17.00-19.00
8.00-10.00
≤2.00
≤0.045
≤0.030
-
≤1.00
309
1.4828
≤0.20
22.00-24.00
12.00-15.00
≤2.00
≤0.045
≤0.030
-
≤1.00
310
1.4842
≤0.25
24.00-26.00
19.00-22.00
≤2.00
≤0.045
≤0.030
-
≤1.50
314
1.4841
≤0.25
23.00-26.00
19.00-22.00
≤2.00
≤0.045
≤0.030
-
1.50-3.00
316
1.4401
≤0.08
16.00-18.50
10.00-14.00
≤2.00
≤0.045
≤0.030
2.00-3.00
≤1.00
316L
1.4404
≤0.030
16.00-18.00
10.00-14.00
≤2.00
≤0.045
≤0.030
2.00-3.00
≤1.00
Stainless steel jewellery
Due to its favourable properties, stainless steel is also suitable for jewellery making. Medical stainless steel is the same colour as plain stainless steel. Slightly similar to rhodium or white gold, but a shade darker. Silver is much lighter. Obviously it is a matter of taste which one you prefer, but the advantages of stainless steel are that it is extremely wear-resistant and the price is much more affordable.
In addition to the original steel colour, various so-called PVD coatings are used to produce gold, rose gold, black and other colours on the surface of the jewellery.
These coatings are not always made of the same material and thickness.
BALCANO stainless steel jewellery is made using only 316L stainless steel under strict material quality control. Gold and rose gold colours are plated with genuine 18K gold (or higher karat). Depending on the type of jewellery, the plating is 0.5 - 1.0 microns thick, which gives them a fairly long wear resistance depending on the level of wear.
Material test results
To view the results of a laboratory chemical analysis of the material composition of 316L stainless steel jewellery (a randomly selected piece of jewellery) that we sell, click on the following link:
316L Stainless steel / Material composition / Chemical analysis report
If you want to see the results of a microscopic examination of the thickness of the gold coating, click on the following link:
316L Stainless steel / Gold plating thickness / Microscopic measurement result
We have even carried out a special test to ensure that the nickel content of the 316L stainless steel jewellery we sell meets the relevant international standard. Adherence to the standard nickel content is an important part of the non- allergenic version of stainless steel. Our jewellery fully complies with the standard. To view the test result click on the following link:
316L Stainless steel / Total Nickel content / Chemical analysis report
IMPORTANT!
Unfortunately, there is a lot of jewellery made of inferior stainless steel, mostly 304 stainless steel, on the market, which is also sold as medical stainless steel, but it is not! 304 stainless steel is not actually suitable for jewellery making and is certainly not hypoallergenic! It is used because it is much cheaper than 316L and easier to machine. In the best case the actual material is at least stated by the seller, but unfortunately in very many cases the buyer is not properly informed.
It is worth paying attention to whether the distributor also provides adequate information about the material, whether he can show some kind of certificate (quality certificate) about the material and coating of the jewellery and whether he guarantees this.
Steel jewellery bought from an unreliable source will more than likely be made of 304 steel and will eventually discolour, and it is certainly not hypoallergenic!
Stainless steel can be used to make very beautiful and durable jewellery. Unplated pieces can be re-polished later if scratches occur. If you will be using your steel jewellery for everyday wear, where it will be subjected to more wear and tear from your work, it is recommended that you choose uncoated jewellery, as the wear and tear on the coating cannot be restored at a reasonable (acceptable) cost for the value of the jewellery.
The history of stainless steel jewellery
Steel jewellery (although not yet made of a material that meets today's criteria) was used in England as early as the 18th century, then spread to France and remained in fashion until the Revolution. It was partly forged, partly cast or made of wrought iron embedded in steel. The decoration is stamped or engraved. Steel beads were also moulded from steel-plated iron tin and used for clock frames and jewellery.
Nowadays, stainless steel jewellery is sold worldwide. In the beginning, it was expensive because of the small quantities, possibly custom-made. Later, as demand increased, mass production and the use of more modern machinery made prices much more affordable.
---