Ruthenium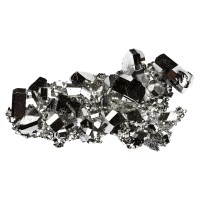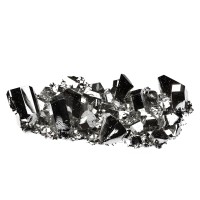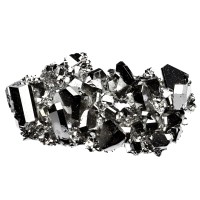 Chemical and physical properties of ruthenium:
Symbol: Ru
Crystal system: hexagonal
Category: metal
Color: silver white
Transparency: none
Mohs scale hardeness: 6,5
Specific gravity: 12,45 g/cm³
Melting point: 2334 °C
Greyish in colour, very hard, brittle metal. It is used in aerospace and reactor technology, but is also used as a catalyst.
White, highly reflective, very hard metal. Cannot be cold worked, can be stretched and forged over a red annealing flame.
It is used to make instrumentation and laboratory equipment. In the precious metal industry, it is used less frequently for silver plating.
---