Gift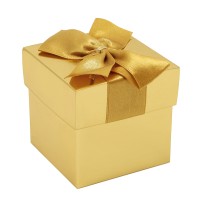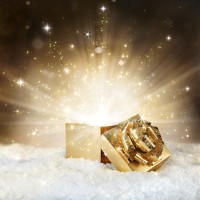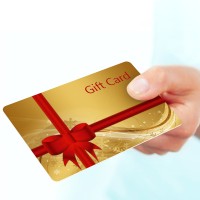 The giving of gifts
Gift giving is an event to make others, people important to us, happy. Everyone is happy with a gift, but what it should be should be carefully considered in relation to the person you want to give it to. We always give a gift to someone we care about, someone we respect and love. Even children attach great importance to gifts. They often start exchanging their toys at nursery school, and this only happens if they get something in return.
There is a well-known proverb: "It is better to give than to receive". Of course it is better, but it's not bad to get. The fact is that gift giving makes not only the recipient happy, but also the giver. It is not nice to refuse a gift or to express displeasure with it. But if we receive a gift and accept it, it is appropriate to reciprocate later. Gift-giving is a gesture towards someone we love or respect, or perhaps someone who has done something to deserve a gift. An object gift will always remind us of the giver.
Where does the story of gift giving come from?
Gift giving and its history have been dealt with for a long time. In 1925, the French writer Marcell Mauss wrote his book "The Gift", which described in detail the gift-giving customs of different countries and different ethnic groups. This does not necessarily mean classical gift-giving, in many cases the donation of goods, services or persons was for the benefit of the community, for example to avoid war or in the spirit of peace. But why is it important to study gift giving? Many say it is because gift-giving is a way of learning about the cultural practices of an entire group of people. We can use it to find out someone's nature and interests, observe their behaviour and reactions. The origins of gift giving have been linked to the development and spread of trade. Gift-giving was already of great importance among ancient peoples.
In the different countries of our land, different gift-giving customs are known. In Turkey, for example, there are places where you are given a cup of hot tea on entering. Of course, this could be seen as a business promotion, but who wouldn't appreciate such a gesture when you are in the area? It's a Turkish tradition.
But there are also gift-giving traditions and customs in Hungary. For example, girls used to give bouquet to the boy they liked, if their mothers allowed it, of course. The idea was that the bouquet was taken to the boys' house when their sons were not at home. If the bouquet was flowery and rosy, it meant that the girl had serious intentions for the boy. And if one received a golden bouquet as a gift, it meant that the giver was even willing to be his wife. If a boy was given several bouquets, he would pin the one he liked best at the top of his hat. That's how the girls knew which one was the boy's favourite. The gift-giver had to be made to dance by the gift-giver, and from then on the events took over.
When and how to give a gift?
A gift should be given when the situation calls for it. Giving is a sign of attention and love. People have always given each other gifts, both in the past and today. We give gifts to others when we want to please them. It's not about how expensive the gift is, it's about making the recipient happy. Not sure if an expensive gift is the best. In many cases, a little something can bring more joy to a loved one than an expensive gift.
We most often give each other gifts on holidays and special days. On name days, birthdays and anniversaries, we give our loved ones gifts. We can give gifts to friends, partners, parents, acquaintances. If we know the person we are giving the gift to well, we will know what they would like most. The gift shouldn't be too expensive, as this may embarrass the recipient. The circumstances in which it is appropriate to give a gift are dictated by the situation. For example, if you're invited to a dinner party, it's appropriate to surprise the host with a bouquet of flowers.
But what to give? This can vary in many cases. There are some gifts that only intimate people should give each other, and it's not appropriate to give gifts just in general. You can only give a pair of underwear or a perfume to someone very close to you, such as your partner. In other cases, this would be unpleasant for the person receiving the gift.
The flower as a gift
Flowers are a great gift, suitable for almost any occasion. The bouquet shouldn't be too ornate, and we know that it's usually a good idea to give an odd number of flowers as a gift. But you can go beyond 10 flowers to an even number if it's a birthday present, for example. The most beautiful are the mixed bouquets. They are suitable for any occasion, beautiful and decorative.
Women are always happy to receive a beautiful bouquet or a bunch of flowers. The flower was and is a symbol of love, devotion and attention.
When to give flowers? Flowers, as mentioned above, can be given as a gift at any time. If you're expecting a friend from far away or visiting someone, it's a good idea to bring a beautiful bouquet as a gift.
1. Name day, birhtday
If we know the celebrant's favourite flower or flowers, it's easy to do. If it's a younger person, try to choose a round bouquet, if it's an older person, an elongated bouquet is more appropriate. But you can also have a flower basket made for a younger person.
2. Women's day
A typical occasion that cannot pass without flowers. It's a time for everyone to treat the lady they know with a bunch or a bunch of flowers and a little something extra. For Women's Day, it is customary to give a spring flower or a bouquet of spring flowers.
3. Mother's day
Everyone knows their mother well enough to surprise her with a bouquet of her favourite flowers.
4. Valentine's Day
The majority of men prefer roses for Valentine's Day. But a beautifully arranged mixed bouquet can also make a lovely gift.
5. Guest
If you're hosting a dinner party, it's a good idea to surprise the hostess with a beautiful bouquet of flowers, preferably her favourite ones.
6. Business case
It's also a good idea to bring a bouquet of flowers to business meetings. An elongated bouquet is preferably more appropriate for such occasions.
7. Baby visitor
Even if you know someone who has just had a baby, it's still appropriate to bring flowers as a gift. It is a very nice gesture towards the mother, who is sure to be delighted.
8. Baptism
It is also appropriate to give flowers as a gift at Baptism. If you go to church, you can also bring a nice bouquet of white flowers.
9. Graduation
For graduation, give boys a bouquet of darker flowers and girls a bouquet of lighter flowers. For boys, an elongated bouquet is more appropriate, while for girls, both elongated and round bouquets are suitable. Always use a florist to make a young bouquet, rather than one that will appeal to older people. In general, younger people also have different tastes in flowers than older people.
10. Engagement
When getting engaged, it is customary for the groom to bring a bouquet. And not just one, because it's customary to give flowers not only to the bride, but also to her future mother-in-law and even her grandmother.
If the groom also thanks his own mother, that's a positive point for everyone present.
11. Wedding anniversary
Of course, a bouquet of flowers is also a must. For anniversaries like these, we always try to have a bouquet of flowers that were part of the bride's bouquet at the time of the wedding. For round anniversaries, red roses can be a very nice gift for your loved one.
12. Funeral
A wreath of white or light-coloured flowers is usually worn to the funeral, but coloured flowers are also quite common.
How to deliver flowers?
The flower should always be delivered with the wrapping removed. The flower should always be presented from the left hand. If a larger bouquet is intended as a gift, it can be sent from the florist. If the flowers are given to a married couple, they should be presented to the woman, not the man. If you're having dinner guests or going to a business meeting, it's also a good idea to treat the host's wife to a bouquet of flowers. If you want to send flowers to someone other than yourself, a business card is a must.
It's an accepted fact that you can give a bouquet of unique flowers as a gift. But this perception is no longer always true. In many cases, especially on anniversaries, even-numbered bouquets are given as gifts. If you want to give flowers as a gift, you also need to know the symbol of the flower. But this varies from country to country. But florists can help you decide which flowers to give for which occasion.
A cut bouquet is more appropriate than potted flowers. But if you know that the person collects and loves potted flowers, you can of course give them as a gift.
If you can't decide which bouquet to give as a gift, you can leave the decision to the florist. If you give a wildflower as a gift, make sure it's a colourful one.
How big a bouquet to give as a gift depends on the occasion and the relationship. If you are visiting a sick person, give preference to potted flowers so that the patient has as little trouble as possible caring for the flowers.
Other gift giving occasions
If you receive a gift with the flowers, it's a good idea to unwrap it before the gift-giver. Otherwise, you may think that the person receiving the gift is not happy about it. If you are giving a gift at a major event, it is appropriate to thank the gift by phone after unwrapping. Even if you are not that happy with the gift, don't show it. Such feelings should be hidden. But don't overdo the jubilation either, because you might get the same kind of gift next time.
If you're invited to a dinner party, it's a good idea to bring a bottle of drink as a gift. It is not customary to offer a drink as a gift to the guest, but always open another one for the guests.
Another important event when it is appropriate to give a gift is the wedding invitation. A wedding gift should always be designed to be for the couple, not for one person. How expensive a gift you buy depends on the relationship you have with the newlyweds. Those who are close friends and relatives will usually buy a more expensive gift for the couple. Those who are only invited as friends and acquaintances tend to give only a small pittance in gifts.
Choosing the right gift
What is the right gift for whom? To choose the right gift for someone, you have to know them very well. Or you have to ask someone for enough information to get to know them. We need to know the person's interests, habits, nature, favourite flowers, jewellery. When giving a gift, we should always strive to ensure that the gift brings joy to the recipient and that this joy is lasting. If we achieve our goal and the recipient is satisfied and happy, it will not only please them, but also us. That's why we must strive to choose the right gift. So if we don't know enough about the person we want to give the gift to, it is worth gathering information about them.
What should the gift be? Try to make sure that the gift is always useful and not something that you are sure he or she will not use or like.
In most cases, when we give presents, we try to do it as a surprise. You can just give a gift without any reason. When choosing a gift, you don't have to go for the most expensive one, often a cheaper gift will give more pleasure.
People most often give gifts to loved ones on anniversaries and special occasions. To please the recipient, the gift must be appropriate to the occasion. For example, it is not appropriate to give a small gift for a wedding anniversary. In such cases, the gift should be chosen to suit the occasion. When and what to give as a gift can be helped by the internet and various magazines.
What occasions should we give gifts for?
There are plenty of occasions when we can give each other a gift, or simply don't need to.
Here are some occasions when it's appropriate to give a gift!
Birthday
The story of the birthday and its grand celebration is said to have come down to us from Persia. The celebrations of the god Mithras were not only celebrated in Persia. Later, during the wars, Roman soldiers in particular spread the religion's doctrines and festivals throughout Europe. Until the advent of Christianity in Europe, the Romans adhered to the tenets of this religion. Another festival that originated in Persia is the festival of Saturnalia. It was a time of great feasting and gift-giving. It was always held in December. The practice and celebration of birthdays spread in Europe in the late 19th and early 20th centuries. This can be explained by the fact that during and after the spread of Christianity, people were not in the habit of glorifying and celebrating themselves. This was not really allowed by religion at the time, which is why the celebration of birthdays could not spread. But the birthday of the king, or whoever held a more important position, was always celebrated. On such occasions, gifts and greetings from neighbouring kingdoms and empires were showered on the celebrated persons.
For a long time there was no birthday celebration in Hungary, as birth registration was not used for a long time. The oldest registers also date from the 16th century. But they were still ecclesiastical, and state registers only became widespread in Europe at the end of the 19th century.
Birthday celebrations were not common. Some religions, including the Orthodox, considered the celebration of other events more important. For example, they attached great importance to the celebration of name days. In our country, birthdays are considered more important. But in Poland, for example, birthdays and name days are equally important.
Anniversary
What is the anniversary? It is an event during which we commemorate something. It always happens in the same month and on the same day. Anniversaries are not only celebrated by married couples. Anniversaries can be celebrated for certain companies, offices, even the anniversary of the birth of a state.
They also celebrate the anniversary or "birthday" of the inauguration of certain buildings and statues. For example, the Eiffel Tower in Paris, or the Statue of Liberty in the US.
Anniversaries are usually accompanied by celebrations. Family anniversaries are usually celebrated in a more intimate setting. Larger anniversaries can be attended by thousands or millions of people. Anniversaries are usually celebrations of events that are not just about one person's life. For example, we don't celebrate a graduation more than once because it belongs to the life of one person, but we commemorate the birth of Christ every year.
The biggest wedding anniversaries are the 10th, 20th and 50th. On these occasions, family members celebrate together and present gifts to the celebrated spouses.
We also commemorate national holidays (e.g.: 15 March). But it is not only positive anniversaries that are commemorated, but also all events that have had a major impact on the life and history of our people.
Valentine's Day
Many countries have different views on 14 February. Especially in countries where it has been around for a long time, it is seen as a "business". Many people don't like the holiday because they simply don't like the United States and all that goes with it. Not everyone in the West is a fan of the holiday either. Many people don't like the romance.
Valentine's Day in European countries
Not every country in Europe celebrates lovers' day on 14 February, but in Wales, for example, it is celebrated on 25 January, which is also the Welsh patron saint of lovers. But there are also countries that celebrate in a similar way to the United States. France and Spain, for example, even surprise their partners with books. In some countries it's called Boyfriend-Girlfriend Day, in Portugal it's known as Dia dos Namorados. The meaning is the aforementioned boyfriend-girlfriend. It is also called something else, for example in Sweden it is called "the day of hearts", and in the 1960s it was popularised by florists, following the American model. This is not a national holiday, but the florists are as busy as on Mother's Day.
Valentine's Day in Central and South America
Valentine's Day, in most countries of South America, is also a day of love and friendship. In Brazil, like Portugal, it is celebrated as a day of boyfriend and girlfriend, but the date is not the same. Here it is observed on 12 June, but the gift-giving is still going on, with most people giving each other flowers, chocolates and greeting cards. February 14 is not celebrated because of Carnival.
Jewellery as a gift
Many people, when the moment comes, don't know what to surprise their loved ones or their partner with. But there's certainly no lady or gentleman who wouldn't love a pretty piece of jewellery, be it a ring or a necklace.
The benefits of jewellery as a gift:
jewellery is a lasting gift, suitable for every occasion,
a choice of jewellery made from a variety of materials, from biscuit to gold,
some pieces are available at low prices.
You can also order jewellery by size and shape if you can't find the right one. The jewellery you order will be ready very quickly and comes with a guarantee.
But you can order not only the jewellery, but also a box to match the occasion. If you are looking for a gift for a lady, you can also order a set. You can order a necklace, ring and earrings with matching stones.
If you're looking for a gift for a gentleman, a beautiful ring or bracelet might be the most appropriate. With a jewellery gift, you can make a memorable birthday or anniversary for your loved one or loved ones.
Now let's take a look at which jewellery is the best gift for which occasions!
What aspects should we keep in mind? First of all, if you want to give a ring to a loved one, it is important to know the size of the ring, so that you don't give a ring that is too big or too small. In this case, you have to take half the ring you want to give to the jewellery shop. If this is not possible, try to choose the same ring as hers. If the difference between the two rings is not too big, the jewellery shop will reshape the ring for free. But this only applies to rings that have one stone or no stone at all.
Valentine's Day
This holiday is celebrated in our country every year on 14 February. It is a time when lovers give each other presents. The most popular jewellery for Valentine's Day are heart-shaped accessories. Heart pendants, rings with heart-shaped stones, earrings, breakable hearts that can be worn by both partners. But other designs of pendants are also commonly given as gifts, for both boys and girls.
Easter
For Easter, just like Valentine's Day, it is customary to give jewellery as a gift. It is not the value of the jewellery that is important, but the fact that it is given out of love and care. It's more appropriate to present girls and ladies with bracelets, necklaces and various brooches. Nowadays, the gift of a bunny pendant is also very popular.  But earrings with the same pattern are also available. Other animal pendants can also be given as gifts for men and women. Such figurines can be a dolphin or a small elephant, etc. These small figurines usually bring good luck.
Mother's Day
In most cases, you can give a necklace, a pendant or a beautiful ring or earring as a gift. But you can also buy them as a set. The point is not to give mothers the most expensive gift possible, but to show our love and devotion to them.
Graduation
The end of a lifetime. Whether it's a primary school or college graduation, a ring or, for boys, a signet ring, a cuff link or money clip can be a great gift. Girls are more often given a necklace or some kind of beaded jewelry.
On college and university graduations, it is also appropriate to give these jewellery gifts. On such occasions, stone necklaces and rings are most often preferred.
Christmas
The next special occasion. A celebration of love. It's a time to give gifts to loved ones and close family members. Christmas is also a time to give jewellery as gifts. For Christmas, you can choose any kind of jewellery, necklaces, bracelets, rings or even anklets.
These are the most common occasions when we give gifts to each other and our close relatives.
Wedding
When it comes to weddings, the ring is of course the star. From engagement rings, to wedding bands, to wedding bands, to a variety of brilliants. The gifting of rings varies from country to country. In America, for example, there is a custom of giving the groom three months' salary on a brilliant ring. There is also a very wide choice of wedding rings.
As a wedding present, you can give any kind of jewellery. But, who should give a gift of what value? Close family members may give a gift of higher value, while friends may give something of more modest value.
Baptism
For the christening, jewellery is also given as a gift. Children can also be given jewellery, a small ring or earrings, even a small necklace.
Name day, birthday
You can also give a necklace or even a beautiful pendant as a gift on birthdays and birthdays. Girls and women often also give earrings and rings.
Gifts of vows
Giving gifts and donations was a common phenomenon in ancient times. People donated something to someone if they had a goal or wish and wanted to achieve it.
Among the ancient Greeks, if you wanted to achieve a lot of success in your work, for example, you would sacrifice your tools or something related to your work on the altar of the gods. But gift-giving was also common in other cases. For example, there was a custom that if someone had committed some serious sin, he had to make offerings on the altar of the gods. But it was not only when someone had committed a sin that a gift had to be given. There were many occasions when gifts were made to the gods and temples, for example, when a war was won or the danger they feared had passed. The gift giving and offering has left us with many memories, just from an artistic point of view. Many ancient monuments that were created through donations and gifts have survived to this day.
What makes a gift valuable?
How to give the gift and what to give? Will you like the gift? A series of similar questions arise when you are trying to give a gift to someone. In order to get these things "right" it is worth thinking about what the right gift should be, what the "right" gift is. When choosing gifts, you should always consider the occasion for which you are giving. If you want the gift you are giving to be a "gift" and not just a utilitarian item that the recipient could buy for themselves at any time, it is worth considering what the gift is in essence. Why do we call it a gift? We call it a gift because we give it completely selflessly, from the heart, without expecting it to be returned.
But why do we humans like to give gifts in the first place? Even in ancient times, the caveman would give part of his food to another member of the community, just so that he would not starve. Later, people also gave gifts to those who were no longer close family members. And, of course, to those with whom they wanted to have a relationship. Gifts benefit people in many ways. They bring existing relationships closer and of course they create new ones.
The saying "Small gifts make great friendships" is also true.
Most people like to give gifts. And people who want to give gifts want to create new relationships or strengthen existing ones. If you look at children when they are young, they give toys to each other to make friends.
Giving is good. Adults and children love to give. And by giving a gift, we also give love and friendship, selfless devotion. And that is the real gift.
According to some surveys, even though we have lived through so many crises, people have always paid a lot of attention to gifts, even in times of crisis.
What is a good gift? It is important to make sure that the gift is not chosen for a specific purpose. For example, if you give a cookbook to a relative who doesn't like cooking, it's not appropriate because they will be offended. It is also important that the gift is not chosen to please us, because it is not at all certain that the recipient will like it.
But, if the gift is given completely selflessly and from the heart, this will certainly not happen. If we know our loved ones and friends well enough and meet them more than once a year, then we will surely get the gift right and choose the right gift.
---