Shipping box
The shipping boxes are provided with two very strong adhesive tapes.
When dispatching the order, we seal the box with one of the adhesive tapes.
The illustration below shows how the box can be easily opened using the tear tape (no cutting tools required).
At the "Open here" sign, grab the tear tape!
Tear the tape! (The tape is strengthened, it won't break.)
Open the box!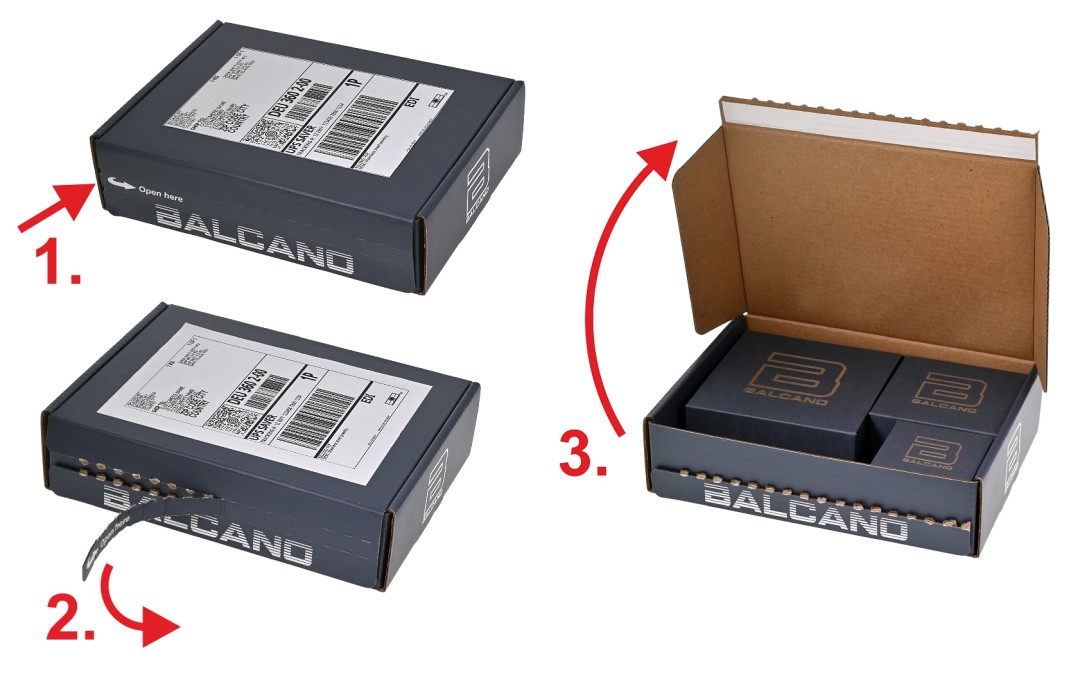 In case of return (size exchange or cancellation), the box can be easily resealed with the second adhesive tape. This is illustrated in the following image.
Once you have placed the goods to be returned in the box, peel off the protective film of the adhesive tape!
Push the two side flaps in slightly so that they are inside the box when you close it!
Close the lid!
Press the front flap with the adhesive tape down firmly and smooth it onto the box!
You don't have to worry about the shipping label, because the courier will take it with him and stick it on the box himself! (The exception is if you arrange the return yourself, then you have to do the addressing yourself.)